NIMHSP is a organization which supports Muslims in human service professions such as chaplains, counselors, doctors, nurses, and many others.  We are the first and only Muslim accreditation agency providing access to high level professional trainings and supervision experiences.  We offer benefits to our membership such as various trainings, and opportunities as they develop their skill base. 
 We are honoring our departed leaders and teachers: Duse Ali Muhammad, Shakyh Dawood, Malik Al Hajj Shabazz, Allama Shaykh Tawfeeq, Imam Warith Deen Mohammad, Imam Luqman Ameen Abdullah, and reflecting on their contribution to Islam in America. May All Bless them all and grant them Firdous!
The Ijaaza Society was established to recognize the Islamic service of key leaders in the struggle to provide humanistic truth to Americans.  We are the highest Islamic academic national authority and organization devoted to Islamic Ihsan (excellence) welcome to our convention.

At SUNY New Paltz University Feb. 4th 10 am to 4pm, & 5th 10 am to 4pm,2017.
Hotel Information: Hampton Inn by Hilton, 4 Southputt Corners Road, New Paltz NY., 845-255-4200.
America's Best Value 845-255-8865
 Keynote Speaker:    

Imam Dr. Salahuddin Mustafa Muhammad a student of Islam since 1964  has developed into a very profound Islamic leader and propagator of the Islamic Religion. Imam Muhammad has received his Doctoral degree in Islamic Studies—Christian/Muslim relations from Hartford Seminary, a Masters degree in Theology, and Counseling from New York Theological Seminary, and a Bachelor's degree in the Social Sciences from SUNY at New Paltz. He is the author of Bridging the Divide Between Immigrant and African-American Muslims by Utilizing the Concept of Tawheed as the Catalyst (2011).
Presenters and Workshops
NIMHSP Convention Presenter
Dr. Hakim M. Rashid is a Professor and former Chairman of the Department of Human Development and Psychoeducational Studies in the School of Education at Howard University in Washington, DC.  Dr. Rashid received his B.A. from Pomona College in Claremont, California, and M.A. and Ph.D. degrees from the University of Michigan in Ann Arbor.  He completed post-doctoral work at Michigan State University's Institute for Research on Teaching. A former preschool teacher and a center director, he has also been a research associate at the High/Scope Educational Research Foundation in Ypsilanti, Michigan. Dr. Rashid has served as a Fulbright Scholar at King Saud University in Riyadh, Saudi Arabia, a Visiting Professor at Khartoum University in Sudan, and a Fulbright-Hays Seminar Abroad Fellow in China. Articles written or co-authored by Dr. Rashid have appeared in the, the Journal of Negro Education, the American Journal of Islamic Social Sciences, Muslim Education Quarterly, Educational Research Quarterly, Contemporary Education, the Journal of Educational Psychology, Young Children, among other publications. He is also a former co-editor of the online journal African American Learners. Dr. Rashid has made numerous presentations at national conferences including the National Association for the Education of Young Children, the American Educational Research Association, the National Black Child Development Institute, and the National Head Start Association. Most recently Dr. Rashid has written and directed a documentary film entitled "Strange Fruit Redux? The Perils of Young Black Boys in Early Childhood Education".
Imam Al Hajj- Talib Abdur-Rashid Of M.I.B. NYC (Ijaaza candidate)
Imam Al-Hajj Talib 'Abdur-Rashid has been the religious and spiritual leader (Imam) of The Mosque of Islamic Brotherhood Inc. for the past 27 years. Located in Harlem, New York City, the mosque is the lineal descendant of the Muslim Mosque Inc. founded by the late El-Hajj Malik El-Shabazz (Malcolm X), in 1964. Imam 'Abdur-Rashid is also the former Ameer (President) of the Majlis Ash-Shura (Islamic Leadership Council) of Metropolitan New York. Nationally, he serves as the Deputy Ameer (Vice President) of The Muslim Alliance in North America, under the leadership of Imam Siraj Wahhaj. Further, he is a spokesman for the Association of African American Imams (NYC).
Imam Talib has worked as both a volunteer and paid chaplain in the jails and prisons of New York since 1978. In the late 1980s he emerged as a New York City based pioneering Muslim voice in interfaith relations. In 2014 he was formally recognized for 19 years of service to Harlem Congregations for Community Improvement, and still serves until this day. Although a community liason to the NYPD since the mid-1970s, Imam Talib's public advocacy for police reform began in the 1990s on behalf of justice for the families of Shu'aib Abdul-Latif, Amadou Diallo , and Ousmane Zongo; three young, innocent, unarmed black men killed by the NYPD. From late 2011 his major voice was raised in critical opposition to both Stop and Frisk, and Suspicionless surveillance of the Muslim community – the particular policies and programs initiated by former NYC Mayor Michael Bloomberg and NYC Police Commissioner Ray Kelly.
Imam Nadim Sulaiman Ali, Licensed Professional Counselor, LPC, MAC, GADACI, ICCDP, & the Imam Jamil Al-Amin Action Network, NIMHSP G.A. 
He is the Imam at West End Masjid in Atlanta, Ga., and newly back from teaching addiction in the east.  He will present relaxation techniques and speak about the advance of Islamic therapuetic modalities. "I have a strong interest in helping people overcome the psychological and spiritual blockages that contribute to individual and relationship dysfunctions. I conduct pre-marital and marital therapy in an effort to help couples identify destructive patterns. I help adolescents get over the hump of life called adolescence, and help them to navigate life without drugs and alcohol. I also help people identify the underlying causes of anger, and impart skills to increase emotional intelligence. I specialize in relapse prevention to help recovering people attain,and maintain sobriety,".
The Jamil Al-Amin Action Network, IJAN, will be in attendance at the convention with updates and advocacy concerning Imam Jamil Al-Amin and his status.
Imam Khalid Abdul Fattah Griggs is the Imam of the
Community Mosque of Winston-Salem, Associate Chaplain for Muslim Life at Wake Forest University, Vice President of Islamic Circle of North America (ICNA), member of Central Shura of ICNA, and Board Chairman ICNA Council for Social Justice. He is a founding member of Muslims for Social Justice (NC), member of Movement to End Racism and Islamophobia, Board member of Interfaith Winston-Salem, and Trustee of Parliament of the World's Religions.
Imam Khalid is a human rights and prison reform activist, national lecturer, freelance writer and author of Come Let Us Change This World: A Brief History of the Islamic Party in North America. He is the former editor of ICNA's Message Magazine, community access television Board Chairman, producer, and host, and Co-convener of Black Leadership Roundtable of Winston-Salem Forsyth County.
Ameedah Rashid, MA, MSW, LCSW, LISW, CPSC is a Licensed Independent Mental Health Counselor;
She is an Educational and Mental Health Consultant; and Certified Professional Strategic Success Coach. She has over 25 years of experience as a Mental Health Clinician and over 30 years as a Professional Counselor and Consultant. She specializes in direct services to women, adolescents, children and families experiencing acute and chronic mental health crisis related to physical, emotional and sexual trauma and community and family violence and mental illness.   She also continues to serves as a national and international Professional Strategic Relationship Coach.  She is certified in Relaxation Therapy, Hypnotherapy and Neuro-Linguistic Programing. She is CEO/Consultant/Counselor for Family Life Enhancement Counseling and Consultation Center which provides professional collaborative counseling and consultation for behaviorally and emotionally challenged preschool and school age children and their parents. It also provides Professional Development for Educators and Caregivers who work with and on behalf of the children and families.
Mayor Emeritus, Wayne Smith, President and CEO of the International Youth Organization
The Mayor Emeritus Wayne Smith will discuss the TAUBAH Project at the IYO-Newark NJ, and award IYO staff members certifications in recovery coaching advocacy.  He is a professional in banking systems, and counsults on civic, and corporate adminstration of large systems especially in New jersey.  His leadership reflects the high values of Islamic professionals in politics and business.
Dutchess County Legislator Joel Tyner, (Project TAUBAH Supporter)
He is  a County Legislator · January 2004 to present
serving the folks of Northern Dutchess! He has shown outstanding concerns for the grassroots and disadvantaged.  He is supportive of Project TAUBAH in the Mid-Hudson Valley and many other meritorious collaborations,  He is an alumnus, class of 1995 · Psychology with elementary education certification · New Paltz, New York
US Air Force Capt. Muslim Chaplain Rafael Lantigua, MDiv.,
He will speak about his role in the military. He is the first Dominican – African American Muslim Chaplain, is scheduled to present at our upcoming convention on the 4th and 5th on February 2017.  He is a serving military Muslim chaplain who is serving Allah and his country.  He is proof that Islam is respected and thriving in the US military.
See details of Convention get tickets at Eventbrite.
The Calligraphy of the late Shaykh Yahya Muhammad will be featured…
Presenting Imam Anwar Abdul Jami Kearney
This slideshow requires JavaScript.
Presenting Sr. Khadijah Berreziga, BA, CHSP
Presenting: Kenneth Sutton, Mhs, LCADC, LPC, CHSP
Crisis Recovery Network P.A.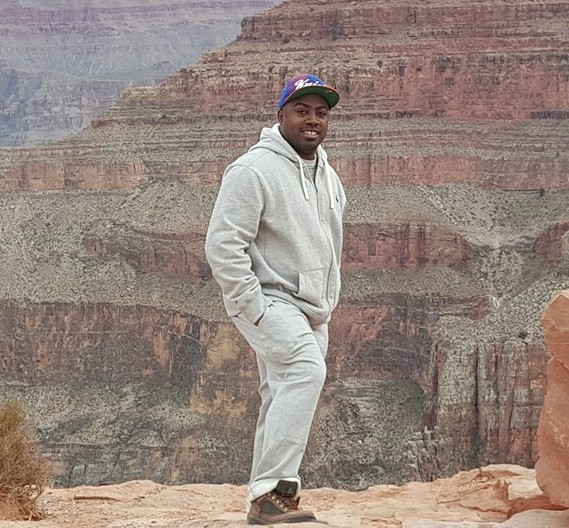 He is a member of NIMHSP, and an addiction expert who will discuss his course  Recovery Orientated Systems of Care.  He is an executive clinician and CEO at Crisis Recovery Network.  He is part of the recovery movement and stakeholder in expanding clinical services in the New York ,New Jersey and Pennsylvannia areas.
 Presenting: Dr.Kay Alameen, BA, MA, Ed.D DRCC
Dr. Alameen will present excerpts of her dissertation concerning Islamophobia and women who wear hijab in America. She is an educator and research scientist, and consultant to school superintendents and macroeducational systems.  She is a specialist in adult education, black history, islamophobia, preventive and recovery services.
Najmah53 Live at the Convention
She is a potent and highly talented educator and poetess who brings everything and leaves it on the table.
Presenting "Bludini the Internet Jinni" and his pals
Dr. Imam Hamzah Alameen, founder of the National Institute of Muslim Human Service Practitioners, will present the results of the 2016 Muslim Mental Health Survey.
Some of Alameen's titles
Articles 
This slideshow requires JavaScript.